ID Waiter
Jan 10, 2017
Recently we released ID waiter app!
Do you need a own design of ID cards and you don't know how can you do it?
Do you have your team and don't know how to organize them?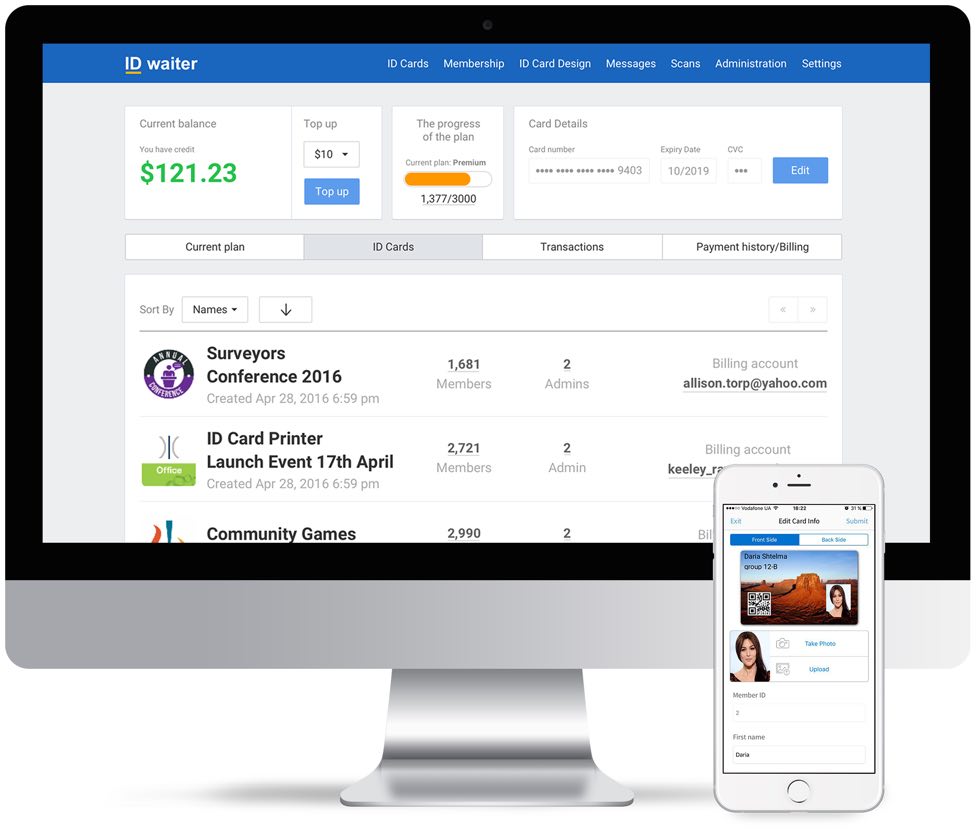 Download ID waiter and:
— Make your own design of members' cards.
— Invite and manage people.
— Send push-notification or SMS by 1 click.
6 our powerful developers made ID Waiter for iPhone, iPad and web platforms so you can easily create and manage your cards and badges.
See more information in our portfolio.
Follow them http://www.idwaiter.com/
Receive app development tips from our experts